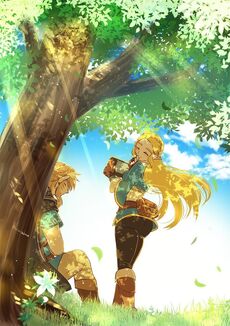 Hey, I'm SoMaShadow and I love Death Battle! I've been watching it for years and after seeing the amazing work that the people on here do, I figured I could try my hand at it as well. Shadow7615 is a huge inspiration for creating an account and page for this wiki and you should all check him out (though my name isn't inspired by him). I'm always open to talk and I have a horrible sleep schedule, so I'll be here fairly often.
I hope you look forward to seeing what I create!
Promoted to Content Moderator: 4th April, 2020
Promoted to Admin: 4th May, 2020
My Death Battles!
Here are all my fights here on the wiki!
Season 1 - Genesis (In Progress)
Character Consideration List
These are the characters I would like to use in future Death Battles, characters in italics are strong contenders to appear in a future episode, and characters in bold are confirmed to appear in a future episode!
Death Battle Collaborations!
These are the fights that I have worked on with another user.
Community content is available under
CC-BY-SA
unless otherwise noted.