I've been a huge fan of Death Battle since Akuma vs. Shang Tsung and I'm looking forward to the future battles that they'll have for us. I can certainly hope a few of my suggestions become a reality, but if not, then at least I can imagine what might have been here.
My YouTube channel is Chuck's Pal.
My new gaming channel is ClearingPS4Storage.
If you're wondering what the heck my name is supposed to be, I made it for the Deadliest Warrior Wiki. It's the first initials of my two mains in the Deadliest Warrior game, the ninja and the knight, and the initials of my two mains in Deadliest Warrior: Legends, Sun Tzu and Joan of Ark.
Update (9/1/19): As of this moment, I have retired from writing battles.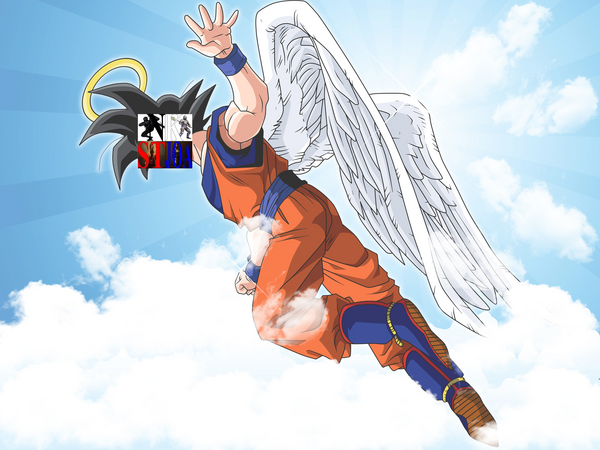 An excellent quote for writers
"I'm still insecure, I still hate everything that I do, I still try to make everything better than I possibly can and I'm always disappointed when I don't reach that level all that creative torment that I felt in the beginning, totally still present. If I start paying attention to that while I'm trying to write, I'm never gonna get anything done, you know. Every time I sit down to work, I'm trying to make it good. If I try to add an extra layer of pressure because it's gonna be seen by more people, I feel like it's just gonna make the work bad as a creative person if you're out there trying to worry about whether or not the thing your doing is gonna be successful or if it's gonna be received by an audience. You're kinda knee capping yourself because what you really should be focusing on is, you know, does it speak to you? Then also eat your vegetables."
- Robert Kirkman, Creator of the Walking Dead
My online philosophy
"We don't have to be trolling to act like a troll. One common dickish mistake is to reduce people to stereotypes in order to dismiss or invalidate what they have to say. This is lazy and presumptive." - How Not to be a Dick
"Perhaps it should go without saying, but when commenting, never use hurtful slurs, epithets, profanity, or offensive slang. This is never okay. Telling people how wrong they are in the most offensive way possible is "slagging". In truth, this type of behavior only reveals our own ignorance of people who are different from us." -  How Not to be a Dick
"When criticism stifles confidence, it is no longer valid." - Unknown
"Swearing doesn't make your argument valid; it just tells the other person you have lost your class and control." - Shannon L. Alder
"There is nothing noble in being superior to your fellow men. True nobility lies in being superior to your former self." - Ernest Hemingway
"To be aware of a single shortcoming within oneself is more useful than to be aware of a thousand in somebody else. If you find yourself slandering anyone, first imagine that your mouth is filled with excrement. It will break you of the habit quickly enough." - Dalai Lama
What-If? Death Battle's I've written
Season 1
Season 2
Mini Season 3 (Final Season)
Bonus Battles
Bonus Collaborations
Works In Progress
Episodes
SERIES COMPLETE
Bonus Battles
SERIES COMPLETE
Bonus Collaborations
My battles and collabs, and what the combatants have in common
What I'm Known For
Former admin of the Wiki
A user name that's hard to pronounce
Loves writing long fights
Thought Johnny Cage vs. Dan Hibiki was a good match-up
Uber-Wolverine fanboy... whose very accepting of those who don't like him

And to the idea of him losing against other characters

Once on chat, stays on chat for hours
Serious biz with occasional humor
Can't tell joke mean comments from actual mean comments
Control freak
Loves Goku vs. Superman 1 even as a Goku fanboy
Does odd match-ups
Utterly obsessed with Vergil vs. Sesshōmaru to downright uncomfortable levels

Like everything short of carving it into my own skin

Can be defeated by Dan Hibiki in a fight

Dude would one-shot me like Jason Bourne did to that guy in a trailer

Procrastinates, then pulls all-nighters on battles
Actually drew his Sonic OC's picture instead of coloring in official art
Wants to get along with and see the good within everyone
Unapologetic advertiser of my fights
Puts Fake Thumbnail at the end of all my thumbnails
Addicted to Steamed Hams, Shooting Stars, and Vitas
Favorites pics
My most wanted Death Battle's
Current
Old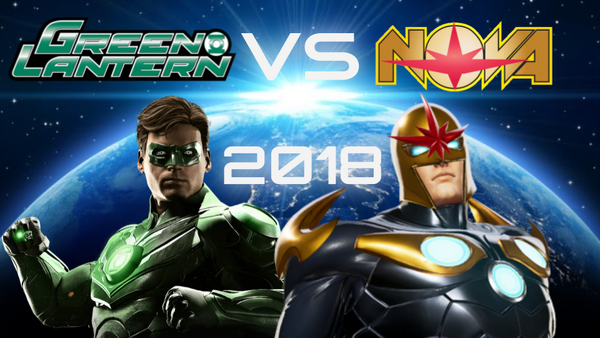 Most wanted What-If? Death Battle's that came true
My favorite What-If? Death Battle combatants
My favorite Official Death Battle combatants
Too lazy to make, link to list on Death Battle Wiki
My favorite Death Battle episodes
Too lazy to make, link to list on Death Battle Wiki
My Music Pics
My OC's
My What-If? Death Battle Winners
Who knows who wins my battles. It could be anyone.
Not gonna say. You gotta read my fights to find out.
Community content is available under
CC-BY-SA
unless otherwise noted.