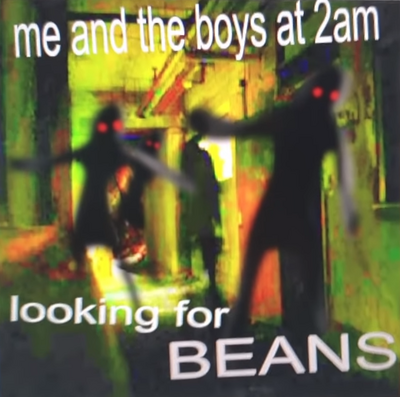 https://www.youtube.com/watch?v=Xt2Xi6fjfts&list=RDMMUOxkGD8qRB4&index=2
Confessions
Use Peep4Life's style of VS debating
Don't use strange scaling(Scaling that makes no sense)
Not a big fan of sports, but If I had to have a favorite team... I'll get back to you on that.
Types in bold cause my eyes suck. lol
Big fan of indie games
And anime
and Comics books
Likes DC better then Marvel
Bad At Necromancy
Friends
Peep4Life
Gogeta46power
Deathbattlewatcher5
Inkriel
Commander Ghost
Panzysoldat
Raiando
Sharaku Jr.
Irish VS Writer/Sayien Jedi
Big The Cat 10
Withersoul235
Jioto765
Emperor DeDeDe
Kenneth Griffith
Bob6114/Halloween 7
Christopher Higdon
EnnardTrap1987(?)
Antonio Valihora(I Think)
Vorkota(First User I ever Talked to)
Mario Toast
Datboi420noscope
PistachioTV
Dragonme
Just Some Minor
ShrekAnakin (kinda)
Just ask, and I'll add you here.
Enemies
Slow Wifi
Fat Free Food
PT Day
Chemistry 1
Sugar Free Food
My Dad
An Empty Bag Of Candy
Likes
Jojo's Bizarre Adventure
My Hero Academia
Shovel Knight
Mario
Mega Man
DC Comics
Persona
RWBY
RVB
Dragon Ball Super
Infamous
Prototype
Dead Rising
Street Fighter
Resident Evil
Mortal Kombat
Leauge Of Legends
Team Fortress 2
Akame Ga Kill
Mob Psyhco 100
Black Clover
Undertal(kind of)
Bendy And The Ink Macheine
Doom
Halo
Tekken
Teenage Mutant Ninja Turtles
Fairy Tail
One Piece
Full Metal Alchemist
Tri Gun
Cow Boy Bebop
Cuphead
Hyper Light Drifter
The Legend Of Zelda
Ash Vs Evil Dead
One Punch Man
Fire Emblem
Crypt TV
Cryptids
Dislikes
Naruto
Boruto
Sonic The Hedgehog(Sort of)
Marvel Comics(Sort of)
Bleach
Soul Caliber
Berserk
Not Much else
Reboot, My old work is in my category
NecroLife Season
Holiday Specials
Community content is available under
CC-BY-SA
unless otherwise noted.