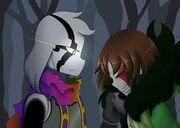 If you like my writing, go check out my Fanfiction account.  It's Rei-El Dreemurr.   Stories I've been writing are things like Dragon Tale Z and The Zero Shinobi Plan .  Please ignore the Lore, I botched it, so just ignore it.  If you do check them out, tell me what you think! Enjoy!!!
About Me
Hello, My name is Inkriel.  I got on here to help my brother with some fights and ended up getting roped into more fights then I thought.  Here's the list of my work.  Please leave feedback!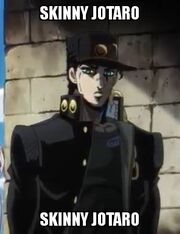 Announcements
August 25, 2019- Became a Superintendent
Powers
Ink Constructs
Decent Writing Skills
The ability to summon anything in my knowledge of fiction
Soul Manipulation
Unmastered Ultra Instinct
Stopping Time
Knowledge of the Fourth Wall
Resetting my personal timeline
Grammar
Making subtle references
Weaknesses        
Admins
Losing a debate
Rabid fans of a franchise
Haters
Lack of motivation
Divided responsiblities
SEASON ONE
SEASON TWO
SEASON THREE
SEASON FOUR
Fights I have edited
Community content is available under
CC-BY-SA
unless otherwise noted.