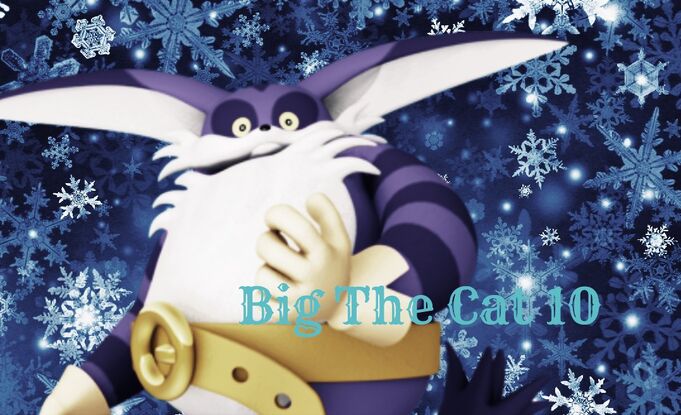 Hello there visitor, I'm Big, this wiki's current Head Bureaucrat/Leader. I'm a huge fan of Death Battle and have been watching it since 2013 when I first saw Luke Skywalker vs Harry Potter and watch it frequently when I have the time.
Also, I'm a huge Sonic/Star Wars fan and quite regularly create battles with characters from said series but also use Harry Potter, Marvel and DC characters as well.
I hope you enjoy your time here on the Death Battle Fanon Wiki, be sure to have a look at the Rules & Guidelines and Blacklist pages so that you know how this wiki runs and keep in mind that the rules and Blacklist terms can be changed or updated from time to time.
If you are in need of assistance, feel free to contact me on my message wall and I'll do my best to support you.
Thank you and have a great day.
Current Status: Active
Timeline of my Time on the DBFW Staff team
Chat Mod: 22nd August 2016 - 1st August 2017
Admin: 1st August 2017 - Present
Bureaucrat: 14th January 2018 - Present
Head Bureaucrat: 25th February 2018 - Present
Things I'm known for
Being this wiki's 4th Head Bureaucrat.
Going from the status of suspected troll to Head Bureaucrat over the course of 2.5 years.
Contributing to the DBFW for over 5 years.
Being a former Chat Mod of the wiki.
Being extremely kind and polite but firm when necessary.
Frequently asking how everyone is doing in the chat.
Having a huge amount of fights but then reducing the amount I had.
Advertising my fights.
Refusing to bring Froggy into chat because he's 'retired from being killed by the chat members'.
Not being very good at rap battles.
Being the last man standing on the old chat before it was shut down.
Watching YTPs fairly frequently ever since one of my fellow Bureaucrats recommended them to me.
Using my knowledge of the wiki to help me answer an important question in my official ICT qualification exam.
Kicking myself in chat on the day of my 3 year anniversary using the Multikick function.
Creating a Death Battle Fanon Cinematic Universe (DBFCU) consisting of DBF staff members fighting each other in joke battles.
Kicking myself from Chat during the last ever Chat Party.
Friends List
Whilst I generally get on well with the majority of this wiki's users the following individuals are people who I consider to be proper friends on here. If you think you should be on this list just let me know but please do not get that bothered if I decide to not add you on here.
Ancient-One-And-Only (Has left the wiki)
EmperorDedede (Has left the wiki)
Peep4Life (Has left the wiki)
Falcon Takanashi II (Has left the wiki)
SlashLion5K (Has left the wiki)
Arigarmy (Has left the wiki)
Galactic Attorney (Has left the wiki)
RoaringRexe (Has left the wiki)
Shrek-it Ralph (Has left the wiki)
Uk Kook (Has left the wiki)
Magamatic Dinosaur Char (Has left the wiki)
Hipper (Has left the wiki)