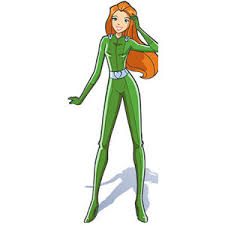 Samantha "Sam" is the leader of the main spies from the French and Canadian television series, Totally Spies! She is quite the strategist and bookworm in which she can think of clever idea.
Fanon Wiki ideas so far
Battles Royale
Battle Record
WARNING: The following tab will reveal the numbers of wins and losses for the following character. Read at your own risk.
Battle Record
Wins: 0
Losses: 0
Draws: 0
Death Battle Info:
Trivia