Dr. Steel is the stage persona of Rion Verne. He was meant to parody the mad scientist trope in media.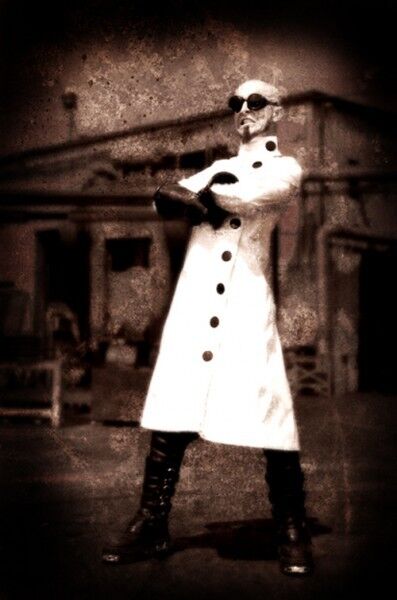 POSSIBLE OPPONENTS
BACKGROUND
REAL NAME: Phineas Waldolf Steel. AGE: Unknown
Once a toy maker, Phineas was fired for creating dangerous toys. He lashed out and attacked the toy factory with his inventions. He then became a mad scientist, where he could share his creativity by campaigning for a Utopian Playland, where no rules are made, it was for people to release their creativity and childhood essence.
ARSENAL
Toys meant for destruction
Gasoline-filled super soaker
Mind control (via his music)
FEATS
Blew up an entire toy factory that he worked for.
Successfully gained a wide audience via his music.
Created a bunch of toys for destruction.
Once gave life to a baby doll.
His "toy soldiers" invaded Disneyland a few times.
FLAWS
Insane.
Once was forced into a mental institute.
GALLERY